Stagwell Buys Nielsen Mobile Assets, Creates HarrisX
US investment advisory company The Stagwell Group has acquired Nielsen's Mobile Insights Survey and Total Communications Survey, which will relaunch under the name HarrisX. Terms of the deal were not disclosed.

<! pod><! pod>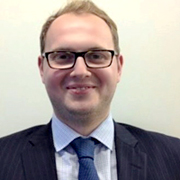 Stagwell was formed in 2015 by Penn Schoen Berland co-founder Mark Penn. Soon after launch, the firm acquired Nielsen's entertainment research subsidiary NRG; and in January, it bought the Harris brand and Harris Poll from Nielsen. As part of the latest deal, HarrisX will join what is now known as Harris Insights and Analytics, offering mobile industry trends insights to telecoms and smartphone clients. HarrisX will offer two tracker surveys: the Mobile Insights telecoms industry survey tracker, providing insights on all carrier and device-related consumer behavior, perceptions, preferences and motivations; and the Total Communications Survey performance tracker, to measure the current and intended behavior and motivators of consumers across video, Internet and streaming services.

Dritan Nesho (pictured), the former Head and co-founder of Microsoft's real-time audience and consumer research platform Pulse, has been appointed as HarrisX Chief Executive Officer. Prior to joining Microsoft in 2012, Nesho was VP & Chief of Staff at Penn Schoen Berland; and he is also co-Director of the Harvard-Harris poll. Commenting on the news, Mark Penn said: 'Dritan brings with him entrepreneurial drive and unparalleled knowledge of consumer products and market research that will serve clients well in understanding the fast-changing world of mobile, and the realignments stemming from its impact on consumers and society'.

Web site: www.stagwellgroup.com and www.harrisinsights.com .