Columinate Unveils Nonconscious Attitudes Measure
In South Africa, insights agency Columinate has launched a methodology which measures a research participant's nonconscious attitudes and behaviour towards concepts, brands, services and products.

<! pod><! pod>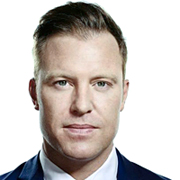 Johannesburg-based Columinate uses a range of digital methodologies to help clients understand and engage with their customers. Its Columinate Psychological Science lab specialises in applying nonconscious methods to consumer insights questions, to uncover how well an ad or concept performs, which logo will resonate most, or how a brand is positioned. The new 'mind reading' methodology has been developed by the lab to study things that people can't or won't say.

CEO and founder Henk Pretorius (pictured) comments: 'Traditional research methods focus on explicit measures that assess the conscious mind, which has limited the depth of insights we derive from our research participants. Our new methodology tries to understand the drivers of a consumer's nonconscious choices, and is specifically designed to tap into these nonconscious associations and attitudes. It's a measurement system based on how the mind really works'.

Web site: www.columinate.com .