InSites Consulting Buys Sydney-based Direction First
European online specialist InSites Consulting has acquired Sydney, Australia-based Direction First, adding to its existing facilities in Belgium, the Netherlands, the UK, the US and Germany. Terms of the deal have not been disclosed.

<! pod><! pod>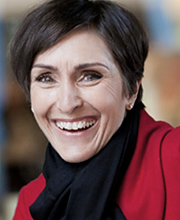 Founded in 1997, Directions First provides a 'fusion' approach to research, sampling and analysis, and also offers both implicit and explicit (System 1 and System 2) solutions. The two companies have worked together since 2011, and InSites says the buy will help it develop a leading position in the Australian market. Erica Van Lieven (pictured), founder of Direction First, remains Managing Director of the Australian office, while becoming Managing Partner of the combined company which will have a consolidated turnover of more than EUR 30m.

The acquisition coincides with the imminent launch of InSites Consulting's Consumer Consulting Square, a proprietary research engine offering an integrated suite of qual and quant solutions and a consumer audience all within one platform. Co-founder and Chief Strategy Officer Tim Duhamel says of the acquisition: 'Over the last five years, we have been working hard to develop a global and scalable business model to meet fast-evolving client needs and fuel business growth. The acquisition of Direction First represents a first and significant step in executing our non-organic growth plan'.

Web sites: www.insites-consulting.com and www.directionfirst.com .