comScore Debuts Plan Metrix Multi-Platform
comScore has launched a tool called Plan Metrix Multi-Platform, which combines data on consumers' desktop and mobile behavior with information about their lifestyles, interests, attitudes and demographics.

<! pod><! pod>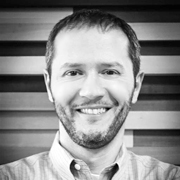 The new solution reports nearly 4,000 different attributes across a range of lifestyle interests and activities. It adds to comScore's psychographic digital media planning tool Plan Metrix, further aligning the latter's reporting with the firm's flagship digital audience product, Media Metrix Multi-Platform. Today's launch means publishers who already use multi-platform data to define the size and demographic composition of their audiences now have a parallel data set giving deeper intelligence on their interests, lifestyles and behaviour.

Nick Tabbal (pictured), SVP of Digital Audience, comments: 'Age and gender demographics are a great starting point for audience analysis, but there is clearly an increasing demand for advanced audience descriptors for use in media planning and buying, Plan Metrix has always given our clients valuable intelligence about their audiences, and this newly unified view of desktop and mobile provides insight that is even better aligned with how digital media is analyzed and planned today'.

Web site: www.comscore.com .