Seed Funding for Emotion AI Platform Cognovi Labs
In the US, emotion-based artificial intelligence platform Cognovi Labs has closed a $2.3m seed funding round, which it will use to expand its team and refine its product.

<! pod><! pod>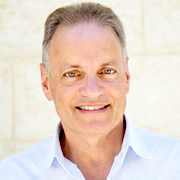 Cognovi extracts emotions from social media and quantifies human behavior to predict the outcome of events. Using the platform, the firm says clients can make more accurate predictions in all aspects of their business in real-time. This includes selecting stocks based on consumers' intent and shopping behavior; and predicting the outcome of political events. In 2016, the platform was used both to predict the Brexit referendum outcome, hours before the polls closed, and to forecast the results of the US presidential election.

The new funding round has been led by Ikove Venture Partners, alongside HBS Alumni Angels, Bossa Nova Investimentos, and an angel investor group from Europe. CEO and co-founder Beni Gradwohl (pictured) comments: 'The fact that we were massively oversubscribed by the first day of our ten-day European roadshow is a clear indication of the huge potential for Cognovi Labs' artificial intelligence platform and business opportunity. We now have the financial strength to scale out our client engagement, expand our core team and refine our commercial product to realize our market potential'.

Web site: www.cognovilabs.com .