SERMO Launches Real-Time Survey Dashboard
US healthcare polling company and online physician community SERMO has launched a tool called Dashboard Analytics, allowing clients to see the results of their surveys in real time.

<! pod><! pod>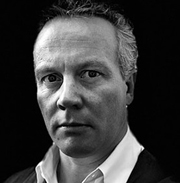 Acquired by healthcare researcher WorldOne in 2012, SERMO runs a network of 1.8 million healthcare practitioners, including 40% of all US physicians, with members sharing their opinions. Using the new Dashboard Analytics tool, clients can analyse poll insights and potential conclusions before receiving the final data. They can also check the status of findings and tabulate results; view response data as distributions, run comparisons, contrasts and crosstabs; and organize data hierarchically into conceptual groups and view individual responses with the associated data. Additionally, users can toggle between percentages and counts, formatted and raw values.

CEO Peter Kirk (pictured) comments: 'We're so pleased to give clients easier access to their survey results with Dashboard Analytics. We were the first healthcare data collection company to provide a truly global panel, and the first to support global micro-surveys when clients need answers fast. We remain committed to improving healthcare data collection and will be releasing more new products and features in months to come'.

Web site: www.sermo.com .