BARC India Expands RPD Panel with Airtel Deal
TV audience rating body BARC India has partnered with Airtel Digital TV to include the latter's subscriber homes in its India RPD (return path data) Panel. In a statement, BARC said this would further its plan of scaling up panel homes to multiples of the mandated 50,000.

<! pod><! pod>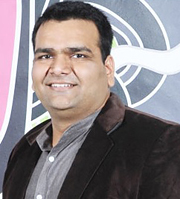 The RPD Panel is used for collecting viewing data in various parts of the world, but BARC India claims its plans to integrate it into TV viewing currency is a first. A portion of Airtel Digital TV's subscriber base, selected randomly, will be used to measure viewing via RPD.

Romil Ramgarhia (pictured), Chief Business Officer, says the move will not only make BARC India data more robust, but will also help address the issue of panel home tampering. 'Our partnership with Airtel Digital TV will strengthen our RPD rollout plan. Panel home expansion is absolutely critical for us considering the diversity in the country which is visible even in the way TV content is consumed, and RPD will give the industry a cost-effective way of expanding panel home size'. He adds: 'The distribution platform owners too will benefit with RPD. It will give them a better understanding into what their subscribers are consuming on TV, which will help the industry at large'.

BARC (The Broadcast Audience Research Council of India) is online at www.barcindia.co.in .