Elys Roberts Launches Behavioral Science Agency BEESY
Former Ipsos Marketing US CEO Elys Roberts has launched a behavioral science agency called BEESY, offering to help clients in sectors such as CPG, financial services and biopharma / healthcare understand consumer decision-making.

<! pod><! pod>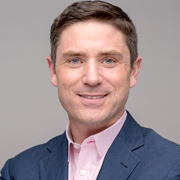 Roberts (pictured) has spent the past eleven years at Ipsos; initially as President & CEO of Ipsos Healthcare and latterly as CEO, Ipsos Marketing Practices, US, with overall responsibility for divisions including SMX, Understanding Unlimited, Healthcare, Innoquest, MarketQuest and Strategy3. Earlier, he held senior roles at NOP (now GfK) and he worked in marketing, research, training and sales management positions as part of Eli Lilly's leadership development program.

His new firm BEESY brings together a multi-functional team of behavioral scientists, consumer insights and marketing strategy experts to help address opportunity areas such as innovation / new product development, eCommerce, online social media influence, path-to-purchase, customer experience and reinvigorating stalled brands. The agency's launch follows an angel investment funding round supported by a number of data science / insights entrepreneurs.

Commenting on the launch, Roberts said: 'I launched BEESY because I believe we can truly make a difference for companies and for consumer insights overall. There is an incredible amount of behavioral science expertise locked-up in academia and a huge need for that expertise here in industry. With our extensive network of the best applied, practical behavioral scientists, BEESY will bridge the two, to drive better commercial outcomes'.

Web site: www.beesystrategy.com .