US Firms Urge More Funds for 'Vital' Census
At the instigation of US research body the Insights Association, representatives of the country's business community have written to the leaders of the House and Senate Appropriations Committees in support of additional funding for the 2020 Census.

<! pod><! pod>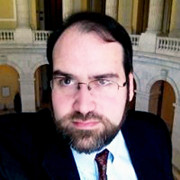 In the letter, the 28 national business groups pointed out that the original White House request for the Census Bureau was $3.8 billion in FY 2019, $460m less than the cost estimate compiled by Secretary Wilbur Ross ($4.26bn) and $933m short of a figure put forward by the 'Census stakeholder community' ($4.735bn). The 28 also stressed the need for investment in other critical surveys, such as the Economic Census and the American Community Survey (ACS). The letter states:

'While we sincerely appreciate the generous appropriation Congress provided in FY2018, further dramatic ramp up in funding is necessary to make the 2020 Census a success.

'With every other survey in the U.S. built on the population totals from the decennial count, the severe trickle-down impact of an inaccurate 2020 Census would last for a whole decade.'

The letter was organised by Insights Association Howard Fienberg (pictured), who comments: 'the Census doesn't just underpin American democracy, it is vital to the American economy. This data helps U.S. businesses promote economic development, identify potential customers and create jobs'.

Lobbying by the Insights Association has already helped to secure an increase in Census Bureau 2018 funding to $2.8bn - $1.3bn above the 2017 level. Nielsen and the Data & Marketing Association (DMA) are among the other signatories to the latest letter.

Web site: www.insightsassociation.org .