Job Losses at Watson Health
Big data firm IBM Watson is laying off a significant number of staff in its Health division - reports suggest between 50 and 70 percent of employees, with a concentration in recently acquired companies. However IBM itself says the cuts affect 'a small percentage of the unit's global workforce'.

<! pod><! pod>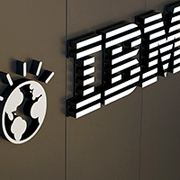 The division acquired Explorys, Phytel and Merge Healthcare in 2015, and Truven Health Analytics the following year for $2.6bn. The latest reports, in publications including www.theregister.co.uk , cite 'inside sources' and posts on Facebook and thelayoff.com - and say most of the cuts are at these acquired units, with redundancies in locations including Dallas, TX; Ann Arbor, MI; Cleveland, OH; and Denver, CO. The Health division is thought to have grown to around 7,000 staff.

Big Blue itself denies that the cuts are at anything like these levels but says it is 'not discussing specific numbers of employees affected'. Spokesman Doug Shelton stated: 'IBM is continuing to reposition our team to focus on the high-value segments of the IT market, and we continue to hire aggressively in critical new areas that deliver value for our clients and IBM. This activity affects a small percentage of our global Watson Health workforce, as we move to more technology-intensive offerings, simplified processes and automation to drive speed'.

Web site: www.ibm.com/watson .