SurveyMonkey Makes Confidential IPO Filing
SVMK, the parent company of DIY survey software firm SurveyMonkey, has confidentially submitted a draft registration statement with the Securities and Exchange Commission (SEC), concerning a proposed initial public offering (IPO) of its common stock.

<! pod><! pod>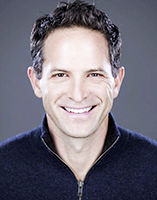 Founded in 1999 by Ryan Finley and valued at $2 billion more than three years ago, SurveyMonkey provides customizable survey tools and a suite of programs for data analysis, sample selection, bias elimination and data representation. Its SurveyMonkey Audience platform is currently available to customers in more than 60 countries, supporting over 30 currencies and multiple languages. Meanwhile SurveyMonkey Enterprise offers an enhanced version of the survey product, promising organisations the ability to bring individual users into a centrally managed system.

Last month SurveyMonkey, now led by CEO Zander Lurie (pictured) appointed investment bank JPMorgan Chase & Co to assist with preparations for an IPO. Pricing and other details for the proposed offering have yet to be determined, but the float is expected to commence after the SEC completes its review process, subject to market and other conditions.

Web site: www.surveymonkey.com .