SurveyMonkey Files for IPO
DIY survey software company SurveyMonkey has announced that its parent company SVMK has filed for an initial public offering (IPO) of shares of its common stock. Director Sheryl Sandberg, who is also Facebook's COO, will donate her ten per cent stake in the firm to her charity.

<! pod><! pod>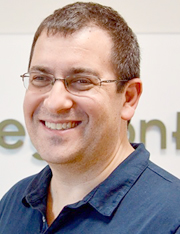 Founded in 1999 by Ryan Finley and valued at $2 billion more than three years ago, SurveyMonkey provides customizable survey tools and a suite of programs for data analysis, sample selection, bias elimination and data representation. In June, SVMK confidentially submitted a draft registration statement with the Securities and Exchange Commission (SEC), concerning a proposed IPO of its common stock. While the number of shares to be offered and the price range for the proposed offering have not yet been determined, SurveyMonkey has now applied to list its common stock on the Nasdaq Global Select Market under the ticker symbol 'SVMK'. According to the filing, the company is looking to raise $100m through the initiative.

Zander Lurie has been CEO since 2016, following the unexpected death of Dave Goldberg (pictured), Sandberg's late husband. In the regulatory document, SVMK explained that Sandberg plans to donate all her SurveyMonkey shares - valued at approximately $200m - to the Sheryl Sandberg and Dave Goldberg Family Foundation, which has two main initiatives - LeanIn.org, which promotes opportunities for women, and OptionB.org, which provides programs to encourage resilience in the face of tragedies and challenges such as the loss of loved ones.

In its IPO filing, the firm said: 'SurveyMonkey embodies who Dave [Goldberg] was as a person - curious, helpful, approachable and at the same time powerful. Our strong company culture and business were shaped by his leadership'.

Web site: www.surveymonkey.com .