20|20 Launches Revamped QualBoard
US-based qual services and technology firm 20|20 Research had upgraded its flagship QualBoard solution with enhanced capabilities in areas including group discussions and long-term communities.

<! pod><! pod>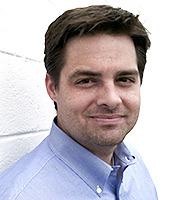 The company is headquartered in Nashville, with offices in Denver and Chicago and facilities in Nashville, Charlotte and Miami, and combines proprietary technology and skilled recruiting to offer solutions for qualitative and hybrid research.

QualBoard has been redesigned from the ground-up for this version 4.0, to improve experience for both researchers and respondents, and is available for richer group discussions and communities, in addition to digital ethnography, including diaries, journals and other individual activities.

The tool's group discussions feature a streamlined interface for greater ease of use and intuitive response; more question type options and enhanced logic and skip patterns, including those based on key words in open-ended text; and device-agnostic management without the need to download a mobile app.

Additional features are real-time email messaging and video chats to follow up with specific respondents; and an analytics engine allowing concept, keyword and sentiment extraction, as well as image analysis.

CEO Isaac Rogers (pictured) comments: 'Group discussions are the study type most synonymous with QualBoard, and we are excited to introduce this reinvented version to the insights industry... Our team has thought carefully about the user experience, including streamlined project set up, features that maximize participant engagement and powerful automation that will enable greater customization and save researchers time'.

Web site: www.2020research.com .