Dynata Buys Reimagine
Dynata - which until last week was known as Research Now SSI - has acquired consumer insights and marketing services umbrella Reimagine Holdings Group.

<! pod><! pod>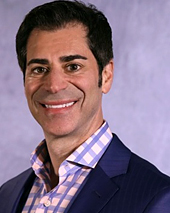 Terms of the deal have not been disclosed.

Reimagine is based in Westport, Connecticut and is comprised of several business units including online survey and digital data specialist Critical Mix; cloud-based SaaS data analysis and visualization platform MarketSight; and PopResearch, an automated brand and communications market research platform.

Dynata, described at the time of the new brand's launch as one of the world's largest providers of actively managed, permissioned first-party data, says the latest combination will allow it to capitalize on Reimagine's automation, software, fraud-prevention technology, and artificial intelligence tools and platforms. This will give it a broader portfolio of solutions for a more complete service to customers.

Gary Laben (pictured), CEO of Dynata, comments: 'Today, data-driven marketers want more than big data; they want precise, authentic data to connect with their customers - consumers and business professionals - in the most relevant way possible. Bringing together Dynata and Reimagine Holdings is a major step forward in helping us give market researchers, marketers, advertisers and business managers more accurate data and new insights'.

Web sites: www.dynata.com and www.reimagine.com .