Dstillery Launches 'Audience Studio'
In New York, cross-device targeting specialist Dstillery has launched a platform called the Audience Studio, to help agencies create, explore and activate custom audiences.

<! pod><! pod>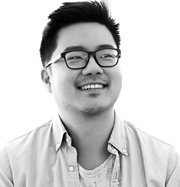 Dstillery applies proprietary software including its flagship CrossWalk solution, to build targeted audiences based on multi-platform analysis of a brand's existing customers. Last year, the company launched Dscover Maps (DMaps), a geospatial insights tool that provides a detailed view into market composition by geography / location.

The new tool, Audience Studio, provides insights into a brand's customers and prospects. Users can onboard first-party and third-party data to create custom audiences, explore physical and behavioral attributes, and activate in Dstillery's DSP or their own preferred DSP. Benefits include insights to drive data-driven planning and mid-campaign optimizations, along with an understanding of current and potential customers through behavioral, physical and demographic attributes. In addition, the platform offers media activation of custom audiences with technology partner platforms such as Adobe, AppNexus, LiveRamp and Tremor Video DSP.

Taejin In (pictured), VP of Product Management, comments: 'Audience Studio has been developed to help agencies make sense of overwhelming amounts of data and turn it into actionable insights for their clients. With this product, media planners and traders will be able explore the various dimensions of their target audience and create insights-driven audience strategies for their brand clients'.

Web site: www.dstillery.com .