ARF Adopts Ethical Research and Data Collection Code
The New York-based Advertising Research Foundation (ARF) has adopted a code of conduct, governing ethical research and related data collection by member companies.

<! pod><! pod>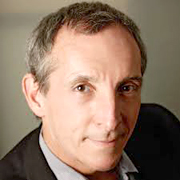 The ARF was founded more than 80 years ago and uses industry-level research to help its 400 members enhanced their advertising. The new code tackles industry conduct in relation to research participants, internal and external clients, the profession and the public. It is divided into principles governing general member behavior, and principles for specific sector research and data collection, including online and location-based analytics.

The association plans to enforce the code through a self-regulating program called the 'Chain of Trust', which will allow members committing to it to display an ARF code logo on correspondence and marketing materials. Those signing up will also agree to use suppliers, agencies and other adtech third parties subscribed to the scheme whenever possible.

While developing the code, the ARF considered existing laws, regulations and codes including GDPR, CCPA, COPPA and HIPAA. The resulting document reinforces the Digital Advertising Alliance (DAA) guidelines for data privacy, the Neuromarketing Science and Business Association (NMBSA) code of ethics for the application of neuroscience in business, and ESOMAR's and the Insights Association's codes of standards and ethics for market research and data analytics.

ARF CEO and President Scott McDonald (pictured) comments: 'For an ecosystem such as ours built upon research, data and analytics, the need to ensure that all are conducting themselves in an ethical and responsible manner, based upon agreed guidelines of behavior, is not only morally correct, it is good business'.

More information about the ARF Code of Conduct can be found at: bit.ly/2Vf9yIQ .