Toluna to Offer Influencers Bitcoin Rewards
Online community and survey tech provider Toluna has partnered with digital rewards company NeoCurrency to enable its 'influencers' to receive the latter's bitcoin gift cards in exchange for sharing their opinion on brands, products and services through the Toluna Community.

<! pod><! pod>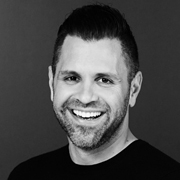 Toluna recently polled its community to gauge if a cryptocurrency rewards option was of interest, and more than one third of the community responded positively. NeoCurrency uses data to identify the best rewards and prizes that drive loyalty participation and purchases, and supplies digital rewards for loyalty programs, market research, employee incentives and sweepstakes promotions. According to the firm, bitcoin offers multiple layers of protection, and the company has an IP blacklist and whitelist, as well as trigger security for different types of fraud-based events. Reward links can also be deactivated on-demand, to prevent fraud.

By now including this option in its reward catalog, Toluna says its influencers have the opportunity to exchange their points for a bitcoin digital card with a value of $20. Phil Ahad (pictured), Toluna's Chief Digital Officer, comments: 'Providing our influencers with cryptocurrency reward options proves Toluna's ability to be agile with consumer feedback, and to act as pioneers in a market that does not focus heavily on cryptocurrency'.

Web sites: www.toluna-group.com and www.neocurrency.com .