GfK Partners to Track 'Dark' Social Media Marketing
GfK has teamed up with digital measurement firm BrandTotal to allow marketers to track social campaigns that target custom segments. GfK says this includes 'dark marketing', highly targeted campaigns invisible to the general public but making up 88% of social media spend.

<! pod><! pod>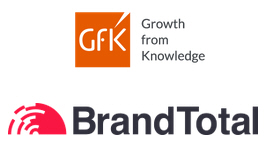 BrandTotal was founded in 2016 and is headquartered in New York, with offices in Tel Aviv. The partnership brings BrandTotal's AI-based digital marketing intelligence solutions and reporting platform together with GfK's client segments including data from MRI's Survey of the American Consumer. MRI is part of MRI-Simmons, a majority GfK-owned JV, and the use of its survey data allows the BrandTotal data to be weighted to reflect the US population.

Users of the new service can track competitor campaigns across multiple platforms; optimize their own segmented campaigns in real time and address changes in sentiment towards them; benchmark activities, and compare interactions and effectiveness across channels.

Natasha Stevens, GfK's EVP of Strategy and Innovation, comments: 'By bringing the unique assets of BrandTotal and GfK together, we can answer one of the questions our clients ask most often - are my social campaigns really reaching my target customers? BrandTotal has developed an extraordinary system for shining light into the hidden worlds of social media activity, and GfK's consumer data can deliver that information for the specific consumers brands care about most'.

Alon Leibovich, CEO & co-founder of BrandTotal says, 'By integrating GfK's world-class consumer data into BrandTotal's marketing intelligence platform, marketers can gain insight into brand messages and campaigns that were once completely invisible, or 'in the dark''.

Web sites: www.gfk.com and www.brandtotal.co .