Patent for Coherent Path Customer Mapping Solution
Greg Leibon, the co-founder of marketing personalization specialist Coherent Path, has obtained a patent for the firm's mathematical infrastructure, which can be used to map each customer's journey through a 'product space', and guide customers towards product 'discoveries'.

<! pod><! pod>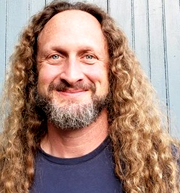 Coherent Path uses machine learning and AI to help retailers optimise and send emails tailored to individual customers. The firm says that whereas many current product recommendation systems reinforce known customer behavior by recommending products similar to those already purchased, its new geometrical modeling system provides a way for machines to help customers discover their 'next' favorite products.

The new system integrates customer data from many sources into a mathematical 'canvas' of paths from one area of a brand's product catalog to another. Machine learning algorithms can then use this canvas to generate marketing campaigns that guide customers toward higher-value product categories. The program learns from customer interactions so it can feed new data back into the mathematical model in real time, re-optimizing the entire canvas of possible journeys.

New patent US 10,269,928 B1 protects a core component of Coherent Path's proprietary technology: a 'hyperbolic geometry' that can be used to map each customer's journey. Leibon (pictured) explains: 'The potential of this technology goes way beyond just optimizing margins in a single marketing campaign. Our system enables machine-learning algorithms to keep pace with the 'moving targets' of each shopper's tastes - by asking questions, reshaping recommendations, and building relationships of trust that benefit customers and retailers over the long term'.

Web site: www.coherentpath.com .