TBRC Adds Sector-Specific Metrics to Analysis Tool
London-based competitor and consumer research provider The Business Research Company has upgraded its Global Market Model online platform with a new analytical tool, offering tailored, industry-specific metrics for a number of sectors.

<! pod><! pod>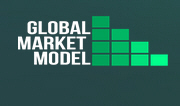 The firm taps more than 200 consultants in offices in the UK, US and India, and individuals in more than twenty countries globally. The platform is available through an annual subscription to corporates, consultancies and others.

The new metrics have been developed with attention to the structure of each individual vertical sector. For example, users interested in pharmaceutical markets can analyse consumer spend on specific drugs against patient, specialist, hospital bed and pharmacy numbers; while agriculture clients can compare value by commodity with cultivated land and livestock populations. Those interested in the hospitality market can view revenues by hotel, room or employee; while clients in professional services can break down spend on services like accountancy, legal services and consultancy either by company or by employee.

Product Development Manager Abdul Wasay says the new tool gives 'a lot more context' to the firm's data, adding: 'Market numbers are often so huge it is hard to see them in context. The analytics tool allows users to understand the numbers in a much more real way. In addition, it gives the opportunity for benchmarking between geographies, allowing users to understand the markets in relation to the size of the economy or the number of people, for instance'.

Web site: www.globalmarketmodel.com .