Imperium Debuts 'Fraudience' Data Quality Tool
In the US, MR data quality and anti-fraud solutions specialist Imperium has released a tool called 'Fraudience', which taps into billions of digital patterns created by fraudsters and uses machine learning, NLP and neural networks to combat threats to data quality.

<! pod><! pod>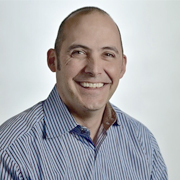 Imperium offers a suite of technology services and customized solutions to verify personal information and restrict fraudulent online activities; screening out fake, duplicate, unengaged and unqualified survey respondents. Of the one million IP addresses Imperium regularly sees acting suspiciously, it says it identifies two hundred thousand or more as 'bad actors'.

The new Fraudience solution was developed by mining billions of transactions to identify predictive digital pattern models left by fraudsters, and the firm says it can potentially increase fraud prevention by as much as 100%. Fraudience detects patterns of behavior that are indicative of 'bad quality', and those models are used to create a real-time blacklist of the bad IP addresses, updated daily.

According to CEO Charlie Allieri (pictured): 'Fraudsters and bad actors are smart and technically savvy. Fraudience is a major development in the war to stop those whose mission it is to wreak havoc on a company's data'.

Web site: www.imperium.com .