Horowitz Opens Cannabis Insights Firm Green Horizons
US agency Horowitz Research has launched a consultancy called Green Horizons, dedicated to delivering consumer insights for the cannabis and 'holistic health' industries.

<! pod><! pod>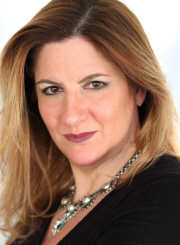 According to Horowitz, with one in four Americans living in a state where recreational cannabis is legal, the cannabis market is poised for 'tremendous growth'. Green Horizons will examine the market in the US, profile types of cannabis users, and measure brand awareness, and has already launched an e-book called Cultivating the Cannabis Market, which is available for download.

Long-time Horowitz Research exec Adriana Waterston (pictured), who now serves as Green Horizon's SVP of Insights and Strategy, comments: 'Our goal at Green Horizons is to bring the consumer perspective to this emerging market. We hope to help brands better understand the consumers they serve to develop standout products, brands and experiences. Through increased education, we hope also to help break through stereotypes about cannabis users and increase widespread acceptance'.

Web sites: www.horowitzresearch.com and www.greenhorizonsinsights.com .