Insights World 'Set for $18.7bn Covid Loss'
The insights sector is in line for an $18.7 billion loss in value due to the Covid-19 pandemic, according to a new report released by industry body ESOMAR and based on a survey of 2,889 professionals from 127 countries.

<! pod><! pod>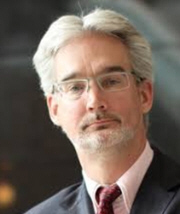 ESOMAR asked about the anticipated impact of the virus and what the potential disruption might be for this year. Globally, respondents forecast a reduction in turnover of up to 22% for all research-related businesses, and of 11% for research users or clients. Taking the sector valuation from ESOMAR's Global Market Report for 2019, if the predicted declines become a reality this means the sector would lose $18.7 billion of its value in just one year.

Looking at predictions across the regions, the European insights sector anticipates contracting by 32%, with Italy being the most affected - almost halving in market size (-49%). The US anticipates a reduction of 18%, with the crisis slashing output by up to $3.7 billion in 2020. Also heavily affected would be the Middle East and Africa with an anticipated reduction of 41%, while in APAC the figure is 19% and in LATAM a relatively modest 9%.

With the inevitable impact on jobs, the reduction of the employee base is one of the main overall fears expressed in the study. 'Our main concern is the sustainability of retaining full staff numbers as the length of time we're going to be impacted remains unknown', as one respondent commented. In Europe 47% of respondents agree that firms will have to decrease the number of full-time employees, followed by 46% in the US and more than 30% in APAC, LATAM and Middle East and Africa. As one verbatim said: 'If I am forced to furlough or lay off people in response to a downturn, it harms the overall progress of the business and our ability to capture the rebound'.

Commenting on the report, Finn Raben (pictured), Director General at ESOMAR, stated: 'Although the report findings show the considerable scale of the challenge, recent weeks have recorded a variety of uplifting common initiatives, proving that the research, data and insights community is a strong one, and in spite of the set-backs we can see these times through, together'.

The full report can be found here.