Lucid Launches Ad Impact Measurement Dashboard
In the US, programmatic sample platform Lucid has launched a real time advertising insights and analytics product called the Impact Measurement Dashboard, whose self-service features can be used to measure brand lift and optimize media performance for digital campaigns.

<! pod><! pod>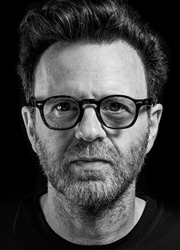 Lucid is headquartered in New Orleans, with offices throughout the US, EMEA and APAC, and brings together buyers and sellers of survey sample in more than 100 countries. The new Impact Measurement Dashboard allows users to survey consumers who have been exposed to an advertising campaign, to measure its success. To do this, Lucid tracks the campaign and matches the impression data against its platform to identify respondents who have been exposed to the ad; and then surveys them via the Lucid Marketplace. Daily survey results and Lucid-generated brand lift metrics are displayed across a range of KPIs - delivering reporting segmented by site, tactic, placement and creative.

Company President < 26528>Brett Schnittlich (pictured) comments: 'The design and functionality of Impact Measurement Dashboard make this product a powerful asset for marketers. I'm excited to see how it improves the way brand lift studies are executed'.

Web site: www.luc.id .