DeepIntent Launches Patient Targeting Solution
In New York, marketing tech company DeepIntent has launched Patient Modeled Audiences, an advertising solution combining privacy and machine learning for privacy-safe targeting of specific patient populations.

<! pod><! pod>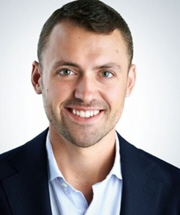 DeepIntent helps healthcare brands and publishers deliver digital ads to clinically-relevant patients and professionals. The company has partnered with privacy experts to ensure the data employed in Patient Modeled Audiences meets the most 'stringent privacy measures'. These include healthcare data compliance specialist Mirador Analytics, which conducted a disclosure risk assessment of the solution and certified it as HIPAA (Health Insurance Portability & Accountability Act) compliant. DeepIntent also partners with de-identification technology provider Datavant for anonymization.

CEO and co-founder Chris Paquette (pictured) comments: 'Our clients are seeing unprecedented campaign performance, indicating that the right patients are receiving the information they need to make more informed decisions about their health. It also proves that with Patient Modeled Audiences, marketers no longer need to choose between accuracy and scale. By combining emerging privacy technologies with machine learning built specifically for healthcare, DeepIntent closed this divide while mathematically guaranteeing HIPAA compliance'.

Web site: www.deepintent.com .