Nielsen Highlights New Measurement Approach
Nielsen says it is making 'sweeping changes' to its digital measurement methodology, focused on future-proof, privacy-centric, comparable, cross-platform measurement. Separately, US ad body the 4A's has criticised the firm's plans to combine in-home and OOH TV ratings.

<! pod><! pod>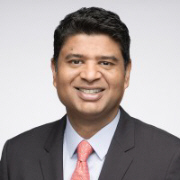 Nielsen's own announcement reflects changes in the laws on consumer consent - such as GDPR - and the gradual demise of cookie-based measurement. The new approach is also intended to ensure that Nielsen can 'broaden coverage and deepen granularity of reporting of personal and connected devices; and foster more resilience in measurement by reducing reliance on third-parties and unreliable digital identifiers'.

New methodology, which will be rolled out in phases to ensure continuity of measurement to its clients
beginning in early 2021, will underpin the company's existing Digital Measurement suite, which includes Digital Content Ratings, Total Content Ratings, Digital in TV Ratings, Digital Ad Ratings and Total Ad Ratings. Nielsen mentions a number of specific initiatives, including media panel truth sets, census data collection technology, proprietary bias correction and calibration models; 'a proprietary network of walled gardens and platform data providers, with a global footprint that taps into rich audience data to capture volumetrics and demographics; and 'novel privacy-centric audience deduplication methodologies'.

COO Karthik Rao (pictured) comments: 'Over the last year, we've been laser focused on transitioning Nielsen to become a platform company. With a privacy-centric lens, we are creating a flexible platform that we can adapt to new technology, data and regulatory changes. We believe these changes will also position our clients to monetize their assets today and well into the future. We expect these investments to drive significant value for the rapidly growing digital ecosystem'. Chief Data and Research Officer Mainak Mazumdar adds: 'We are creating the foundation that will allow us to continue to instil confidence, deliver comparability and enable coverage in a cookieless future'.


Meanwhile US ad association the 4A's has published a statement opposing the ratings giant's decision to combine its national in-home and OOH TV viewing measurement data into a single stream, arguing that the move will 'negatively impact both agencies and marketers and their ability to distinguish data streams to support pricing, analysis and audience understanding'.

4A's CEO Marla Kaplowitz says combining the streams 'negatively impacts which metrics inform different viewing experiences, and dilutes the transparent measurement solutions that the industry should strive for when making financial decisions'. Concerns include pricing, the short time scale for preparation, and recent nosedives in the size of OOH audiences making forecasting 'next to impossible using historical data'. The ad body has asked for a delay until a combined stream can be accredited by the MRC - likely to be a long process judging by previous Nielsen-MRC activity.


Web site: www.nielsen.com .