Kantar Sells Employee Insights Business
Staff survey and people analytics platform Perceptyx has announced the acquisition of Kantar's Employee Insights business. Terms were not disclosed.

<! pod><! pod>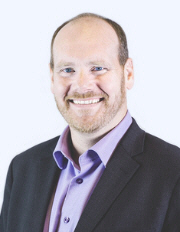 Perceptyx, founded in 2003, says its delivers enterprise-level employee surveys and people analytics to more than 30% of the Fortune 100. The firm offers a technology platform allowing managers, HR and business leaders to discover insights and drive action based on them, and boasts a substantial benchmarking database, which it says will be enhanced by Kantar's 'wealth of historical workplace insights' across multiple geographies and markets.

The sold business's origins lie in the 2007 acquisition of Chicago-based Foresight International by Kantar's Lightspeed Research. Foresight's Chief Exec Michael J. Schroeder stayed on as CEO of the division, and was still CEO of Kantar Employee Insights prior to this week's announcement. His next move is not known to DRNO at this point: Perceptyx says some of the Kantar division's employees are moving across to it, but not including senior leadership.

Perceptyx CEO and founder John Borland (pictured) says senior business leaders are 'hungry for credible insights that help them maintain an engaged workforce and deliver on top-line business objectives', and comments: 'Perceptyx derives and delivers those insights from employee feedback, so today's news means [we are] even more strongly and uniquely positioned to help customers drive their businesses forward'.

With offices in the US, Canada, Poland, the Netherlands and the UK, the firm is online at www.perceptyx.com .

At time of going to press Kantar has not commented on the sale.