Ipsos First Half 'Heavily Affected' by Pandemic
Ipsos has posted revenue of EUR 786m for the first half of the year, down 13% from last year's EUR 903.4m. The firm says that after a close to flat performance in the first quarter, the second was heavily affected by the 'havoc' wreaked by Covid-19.

<! pod><! pod>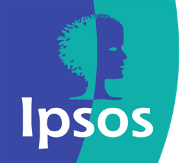 Organic growth for the first six months of the year was -13.5%, the result of a second quarter in which Ipsos posted a 25.8% drop in revenue to EUR 357m. H1 operating profit was EUR 25.0m, representing 3.2% of revenue versus 5.5% in H1 2019; net profit was EUR 1.3m, down from EUR 18.7m; and adjusted net profit was EUR 12.8m, down 56.5% from EUR 29.4m in H1 last year.

Payroll costs were down 3.2%, on the back of a reduction in headcount and various salary reduction measures. There were 17,730 permanent employees at the end of June, compared with 18,448 at the end of December 2019, down 3.9%, following the hiring and replacement freeze. Salary reduction measures generated savings of around EUR 10m between mid-March and the end of June.

Ipsos described overheads as being 'under control', with operational costs falling around EUR 15m in total (down 14.5%), partly as a result of the tightening of certain discretionary expenditure - led by a lack of travel (EUR 8m) and savings on office use (EUR 3.5m).

In terms of non-current investments, Ipsos spent close to EUR 15.4m, primarily making two acquisitions in Q1: Maritz Mystery Shopping and Askia. In H1 2020, expenses included acquisition costs of EUR 0.6m associated with these two deals at the end of January and, above all, reorganization and restructuring costs of EUR 11.3m. This was up on H1 2019 due to the need to bring headcount into line with actual demand in certain countries.


Performance by Region

Sales were down across the three major regions that Ipsos tracks, with Asia Pacific suffering the highest year-on-year fall. In the emerging markets, revenue fell 23%, compared with -10% in the developed world.




Performance by Audience

According to the company, consumer sectors became 'very cautious' once the lockdown happened in Europe, followed by the Americas in March. Revenue from consumer research was EUR 335.6m, an organic decline of 19% from H1 2019.

The pandemic was initially managed by the public agencies responsible for establishing and running health policies. During the period, revenue from 'Citizens' research rose 11.5% to EUR 141.6m, while pharma research covering feedback from doctors and patients fell 5.5% to EUR 125.6m.





Outlook for 2020 and Beyond

Ipsos says its first half was adversely affected by a combination of three factors: the business performance of its clients; uncertainties as to what the world will look like going forward; and the technical and legal obstacles preventing the performance of certain contracts that require repeated close contact between people. 'Bringing consumers together to get them to collectively experience in a dynamic environment this or that market situation is almost impossible. Going to consumers' homes to observe their behavior or test this or that product is not an option', the firm said in a statement.

However, Ipsos has seen business 'tick up' over the past weeks, with the volume of cancellations and postponements falling and new order flows growing. After three months of sharp declines, the group's order book turned slightly positive in June - partly due to the winning of new public contracts associated with the pandemic itself. However, beyond that, the company says there continues to be significant uncertainty, meaning that it is impossible to accurately predict revenue for the remainder of the year.

Web site: www.ipsos.com .