Numerator Launches Retailer Resilience Score
US-based consumer insight specialist Numerator has launched what it calls a Retailer Resilience Score based on the behavior of 'Life on Pause' consumers.

<! pod><! pod>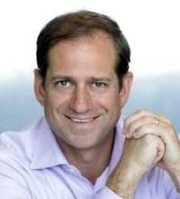 Chicago-based Numerator was formed in 2018 when Market Track combined its own brand and that of its subsidiary InfoScout under a new name. 'Life on Pause' consumers are one of six categories identified by the firm in a segmentation study of 70,000 verified shoppers. This study will be updated quarterly to help brands, analysts and retailers understand consumer behavior across the segments, looking at factors including job security, financial security and health concerns.

The analysis allots two index scores for each specific retailer and retail channel, relative to a score of 100 which in each case indicates the average for all retail. One of the two scores is based on household penetration among 'Life on Pause' consumers, and the other on their spend, and the difference between these two numbers results in the Retailer Resilience Score: for example, retailer Target scores 103 for Life on Pause household penetration and 114 for spend, which means these consumers are spending disproportionately at Target, giving it a Retailer Resilience Score of 11.

According to the firm, those in the Life on Pause category are financially stable (meaning they have money and are willing to spend it), but have a higher than normal concern about health, and are more likely to switch shopping behavior. CEO Eric Belcher (pictured) comments: 'While overall spend on household goods surged with Covid, consumer buying is shifting with changes in financial and job security, ongoing health concerns, and changing attitudes about restaurants and re-entry change. Resilience with high value shopper segments like Life on Pause offers a leading indicator of retailer strength as consumer circumstances rapidly change'.

Web site: www.numerator.com .