RPV and inVibe Launch Patient Voice Platform
US and Canada-based recruitment specialist Rare Patient Voice (RPV) has partnered with voice response technology provider inVibe Labs, to launch a platform accessing the opinions of patients and caregivers.

<! pod><! pod>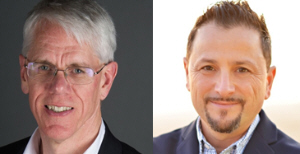 RPV currently offers access to more than 100,000 patients who provide their opinions through surveys to improve medical products and services. Together with inVibe it has launched ThePatientVoice.com, a platform where visitors can hear patients respond to questions in their own words, and gather data for speech emotion analysis. To date, patients across fifteen disease categories have provided thousands of minutes of voice data.

Wes Michael, President of Rare Patient Voice, says the new platform will help all in the healthcare market research community listen to patients. Fabio Gratton, co-founder and CEO of inVibe Labs, adds: 'RPV's patient and caregiver panel combined with our automated voice-response solution reduces the need to manage multiple vendors, coordinate dozens of schedules, and spend weeks analyzing reams of unstructured data. In addition, our language experts and proprietary speech emotion analytics tools allow companies to get deeper insights than ever before in a fraction of the time'.

Web sites: www.rarepatientvoice.com and www.invibe.co .