Funds for Real Estate Data Firm Local Logic
Montreal, Canada-based real estate industry location intelligence platform Local Logic has raised $CAN 8m ($6.1m US) in Series A funding, earmarked for continued recruitment and growth of the platform across North America.

<! pod><! pod>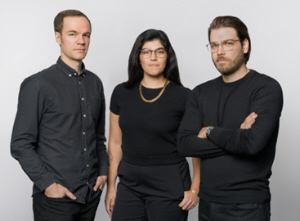 The firm provides insights for home buyers, real estate professionals and developers, via what it describes as 'the single largest location intelligence data set in North America', with more than 30 billion unique data points. This combines traditional real estate data such as property history, demographics and market comparisons, with a mass of 'alternative data' sources, to build a digital representation of cities and analyze how external factors such as noise, vibrancy, walkability, transit access and the quality of schools impact market demand. Clients in the public and private sectors use the platform to help understand and respond to the needs of citizens; while homebuyers, apartment seekers and their real estate agents can use it to find suitable properties and locations.

The funding round was led by GroundBreak Ventures, a Toronto-based VC focused on property technology, and includes a mix of equity and debt, with participation from Shadow Ventures, BDC Capital, Jones Boys Ventures, Cycle Capital and Desjardins Capital.

Founder and CEO Vincent-Charles Hodder comments: 'The real estate market and the broader world seem to be in a near perpetual state of evolution. As our communities continue to undergo increasingly rapid economic and social shifts, it is vital that consumers, real estate professionals and urban planners alike have a role in shaping their future. At Local Logic, we believe that a data-driven approach to location intelligence is the key to developing this shared vision. With the backing of our new investors, we are now in a prime position to expand our platform and begin to not only reimagine the way our cities are planned, built, and experienced, but to better represent the needs of the citizens that inhabit them'.

Pictured left to right are co-founder and CPO Gabriel Damant-Sirois, COO Amanda Levin and co-founder / CEO Vincent Charles-Hodder.

Web site: www.locallogic.co .