ARF to Merge with Marketing Science Institute
In New York, the Advertising Research Foundation (ARF) has announced plans to acquire non-profit member organization the Marketing Science Institute (MSI). According to ARF, the deal will help it to continue expanding its member base, bringing in B2B and DTC (direct to consumer) marketers.

<! pod><! pod>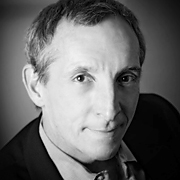 The MSI will become a division of the ARF, but will maintain an advisory Board of Trustees, which will continue to guide MSI's agenda of events and research priorities, with budgetary oversight by the ARF. The MSI division within the ARF will be headed by an as yet unnamed Academic Executive Director and a Managing Director.

ARF CEO Scott McDonald (pictured) will sit on the new MSI Board of Trustees, while MSI will have two seats on the ARF Board of Directors. MSI members will retain their MSI membership benefits, while gaining access to ARF services; and ARF members will be able to expand their membership to include MSI services. The plan has been approved by the Boards of both the ARF and MSI and, pending ratification by MSI member companies, will become effective January 1st, 2021.

McDonald says by consolidating research agendas and adding MSI's academic network and its expertise in marketing science, the ARF can build on its efforts to advance full funnel advertising and marketing practices. 'The work of the ARF and MSI have always paralleled each other and in recent years, increasingly overlapped. That is what made this integration so appealing. Now we can jointly pursue a common mission and provide both ARF and MSI members with access to a greatly expanded database and expertise network'.

Web sites: www.thearf.org and www.msi.org .