InnoTest Tool Rolls Out on Ipsos.Digital
Ipsos has made its InnoTest idea and concept testing solution available on the Ipsos.Digital DIY platform in seven countries - Brazil and the US plus Europe's 'big 5' - with eight more due to follow shortly.

<! pod><! pod>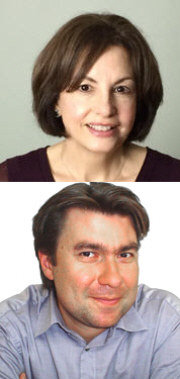 InnoTest uses a gamified test design that mimics modern consumers' 'fast and intuitive decisions, asking respondents to make a product choice as they would do in real-life shopping, and measuring their response time to detect conviction or hesitation. The tool also incorporates machine learning, used to understand the emotions associated with these choices.

Along with the geographical roll-out, new modules have been developed to understand an innovation's potential to generate incremental sales to the client's portfolio; to identify the sources of volume; and to optimize concepts. Lastly, a more flexible survey set-up gives clients risk-adapted options balancing cost efficiency and robustness.

Virginia Weil (pictured top), Ipsos' President of Global Innovation, comments: 'We are thrilled about InnoTest's expansion since its deployment in July 2019. Its enhanced data discrimination and predictive capabilities have proven instrumental to assess innovation success'. Ipsos-Digital CEO Andrei Postoaca (pictured below) adds: 'The launch of InnoTest is an important step in our commitment to make our core products and solutions available in a DIY mode on Ipsos.Digital. Clients can now launch a study and get results in hours if needed'.

Group home page: www.ipsos.com .