IAB's New Podcast Measurement Guidelines Up for Review
In the US, the Interactive Advertising Bureau's non-profit research, development and standard-setting consortium, the IAB Tech Lab, has released Podcast Measurement Technical Guidelines 2.1 for public comment until December 31st.

<! pod><! pod>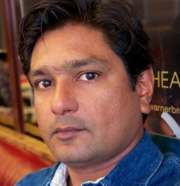 Two years ago, the IAB Tech Lab launched the Podcast Measurement Compliance Program, offering guidelines to establish a common set of ad metrics - for download, listener and ad delivery - for the format, together with a basic set of principles that any measurement system should support. Last updated in 2017, the Guidelines resulted from the Podcast Technical Working Group's efforts to provide clarity by developing a common language around measurement.

According to IAB Tech Lab, Version 2.1 offers 'significant updates'. It defines four metrics - download, listener, ad delivered, and client-confirmed ad play - creating the first step toward an improved environment where buyers and sellers can use a clearly defined common language and bring tracking closer to the standards available in other media options.

Shailley Singh, VP Product and Global Programs, comments: 'Podcast listeners are loyal and highly engaged which makes them an appealing target for marketers. However, this medium is currently under-utilized due to industry challenges around a commonly agreed-upon set of metrics. The IAB Podcast Measurement Technical Guidelines is designed to address this by creating a consistent set of podcast advertising metrics so buyers and sellers can engage in a conversation about campaign strategy with confidence'.

To review the proposed standard and provide feedback, please go to: https://iabtechlab.com/standards/podcast-measurement-guidelines .