'Resilient and Agile' Ipsos Reports Q4 Organic Growth
Ipsos has reported Covid-hit full-year revenue of EUR 1.8bn, down 6.5% on a like-for-like basis, but managed organic growth of 1.4% in Q4 (vs Q4 2019). Negative currency effects dented reported figures for both periods.

<! pod><! pod>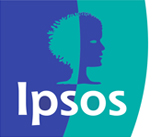 Reported full year revenue fell 8.3%, and fourth quarter fell 3% to EUR 582.9m - the latter the net result of a negative exchange rate of 2.5%, and a 0.8% positive effect following the acquisition of Maritz Mystery Shopping in the US and Askia in France and in the UK.




Consolidated Revenue by Quarter
Consolidated revenue
(In millions of euros)
2020

2019

Total change over the period
2020 / 2019
Organic growth
over the period
Q1

428.7

422.1

1.6%

0%

Q2

357.3

481.3

(25.8)%
(25.3)%

Q3

468.6

499.4

(6.2)%

(3.3)%

Q4

582.9

600.5

(3.0)%

1.4%

Annual total

1,837.4

2,003.3

(8.3)%

(6.5)%


Revenue remained 'stable' in Q1, two strong months in January and February being balanced by a 'poor' month in March. However, Ipsos says revenue collapsed in Q2 and Q4 was the only quarter of 2020 that saw positive growth.



Performance by Region



In millions of euros

2020 revenue

Contribution

Total growth
2020 / 2019

Organic growth

EMEA

860.2

47%

0.1%

2%

Americas

663.9

36%

(13.8)%
(12)%

Asia Pacific

313.3

17%

(16.2)%

(14)%

Annual revenue

1,837.4

100%

(8.3)%

(6.5)%


By region, the Americas (North and South) saw revenue fall 12%, while in Asia Pacific, revenue was down 14%. Business in the EMEA region was much less affected by the pandemic, posting organic growth of 2%.

Overall, in 2020, Ipsos generated EUR 1.34 bn in mature markets, down just 2.5% on 2019, and accounting for 73% of total revenue; while in emerging markets revenue was EUR 487.9m, down 15% year-on-year, and accounting for 27% of total revenue in 2020.



Performance by Audience



In millions of euros

2020
revenue
Contribution

Total growth
2020 / 2019

Organic growth

Consumers 1

765.2

42%

(15.2)%

(12.5)%

Clients and employees 2

407.7

22%

(20.9)%
(21)%

Citizens 3

356.5

19%

27.7%

29.5%

Doctors and patients4

318.0

17%

1.3%

4%

Annual revenue

1,837.4

100%

(8.3)%

(6.5)%

Breakdown of Service Lines by audience segment:
1 - Brand Health Tracking, Creative Excellence, Innovation, Ipsos UU, Ipsos MMA, Market Strategy & Understanding, Observer (excl. public sector), Social Intelligence Analytics
2 - Automotive & Mobility Development, Audience Measurement, Customer Experience, Channel Performance (including Retail Performance and Mystery Shopping), Media development
3 - Public Affairs, Corporate Reputation
4 - Pharma (quantitative and qualitative)


'Consumers' work, which accounts for 42% of revenue, saw reported revenue down 12.5%, while for 'Clients and employees' research, revenue fell 21%, and accounted for 22% of group revenue. 'Doctors and patients' accounted for 17% of revenue in 2020, and the 'Citizens' sector accounted for 19% of revenue, 6 points more than in 2019.


In a statement, the group said: 'In 2020, Ipsos showed resilience and agility. We are delighted to have been able, within a few short months, to achieve strong revenue levels once again and to tighten our belts, without impacting efficiency and quality. We are proud to have managed to improve our relationship with our clients, which have never been so numerous, to set ourselves apart from our competitors and recognize the quality of our services'.

Web site: www.ipsos.com .