Bilendi Buys Discussnow Platform
Paris-based MR data and tech firm Bilendi has announced the acquisition of HumanizeeSAS, the company that owns the Discussnow platform.

<! pod><! pod>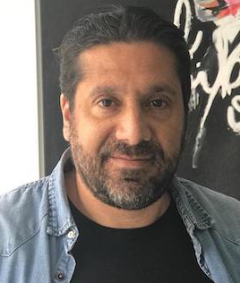 Bilendi describes itself as 'positioned at the epicentre of data collection for two market segments... technologies and services for market research and technologies and services for customer engagement and loyalty'. In addition to Europe's big 5 economies, the Euronext-listed company has offices in Switzerland, Denmark, Finland, Sweden, Belgium and Morocco; and business activities in Austria and Norway.

Discussnow's owner Humanizee SAS was established just two years ago with a DIY platform allowing brands to start multi-channel conversations with their customers. The tool collects and analyses large volumes of data from conversations between invited participants on frequently-used messaging applications such as WhatsApp, Facebook Messenger, Slack and email, in more than ten languages. Clients can choose to let the platform monitor conversations automatically or do so themselves manually. The SaaS platform already has contracts with the likes of Kantar, Publicis, Accenture Interactive, Samsung and Eurosport.

Bilendi says the buy will allow it to 'accelerate' its position on the online qualitative data collection market, whose growth has been boosted by the pandemic. Among the synergies available from the buy, Bilendi says it can integrate the insights collection and 'qualitative study' segment into its range of products, expand its offer to the growing segment, and provide for those wishing to run projects themselves. It also brings the firm 'innovative technology, using the SaaS model and generating recurring income'.

Discussnow CEO and co-founder William Yattah (pictured) comments: 'We are delighted to partner with Bilendi, whose strength and reputation in Europe will enable Discussnow to deploy its technology on a European scale faster. We are also happy to be able to offer our customers a global solution, combining technology and recruitment'. For Bilendi, founder and CEO Marc Bidou comments: 'The Covid-19 crisis has accelerated the migration of market research activities from offline to online. This was already the case for quantitative studies and the trend has now accelerated for qualitative studies. Discussnow's technologies are at the heart of these trends and will be a tremendous asset for Bilendi to meet the new requirements that emerge in this market'.

The firms are online at www.bilendi.com and www.discussnow.co .