Pandemic Insights Raises Funds for Health Platform
In the US, behavior-based preventative health software firm Pandemic Insights has raised $5m in a Series A round of funding, which it will use to accelerate the development and go-to-market release of its platform.

<! pod><! pod>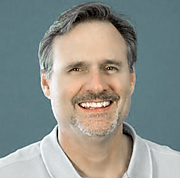 Headquartered in Austin, Texas, the firm uses AI and machine learning to create 'personal-risk insights', location-risk indexes and behavior modification messaging unique to each user, designed to help individuals and organizations make decisions to slow the spread of COVID-19 or any virus worldwide. Using a venture capital and government funding model, the company will offer a free version of its mobile app to individuals worldwide, aiming to advance the fight against pathogens.

New funding comes from Convergence Ventures. Eric Klasson (pictured), founder and CEO of Pandemic Insights, comments: 'With the emergence of the global pandemic and the monitoring of COVID-19 worldwide, it is now possible to build a pandemic risk-reduction and behavior-modification solution. The faster our products get to market, the faster lives can be saved from any viral infection spread, including viruses like COVID-19 and Influenza A and B'.

Web site: www.pandemic-insights.com .