Launch for Marketing Consultancy Crater Lake
Four specialists from different marketing disciplines have launched a collective called Crater Lake & Co, bringing together marketing analytics, creative strategy, media planning and market research to provide answers to questions around clients' marketing decisions.

<! pod><! pod>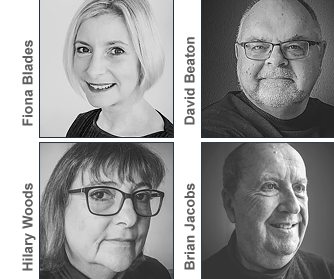 The team, based in the UK, Canada and the USA, comprises: Fiona Blades, President of London and New York-based MR business MESH Experience; David Beaton, co-owner of predictive analytics specialist Custometrics; Hilary Woods, Strategy, Global Executive Planning Director at mcgarrybowen; and Brian Jacobs, former EVP Global Media at Millward Brown, and previous Leo Burnett, Carat and Universal McCann exec. Their new collective, Crater Lake & Co, has been set up to support marketers in their 'quest' to build their brand and business, both long and short term.

With a strong emphasis on storytelling, the firm will aim to provide an unbiased view of what is working and what is not with clients' marketing initiatives, using foresight based on predictive insights to help clients re-direct their efforts in real time. Jacobs comments: 'We do not write ads, nor do we construct media plans. We don't shoot commercials, nor do we buy media. We act as out-sourced integrators, working with clients to make the most from their marketing investment. However many or few jigsaw pieces clients have, we help them create the picture on the box'.

Web site: www.craterlakeandcompany.com .