Qualtrics Debuts Customer-led Product Design Tools
Experience management (XM) platform Qualtrics has launched two services - DesignXM and its Experience Design studio - to enable everyone in a company to design new products, services and experiences that their customers want now, and next.

<! pod><! pod>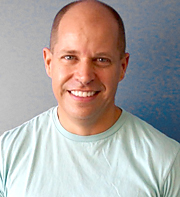 SAP-owned Qualtrics provides solutions for clients to continually assess and improve the four 'core experiences': CustomerXM, EmployeeXM; ProductXM, and BrandXM. Its new solutions are built on the firm's XM/OS operating system for experience management, through which companies can bring together all of their experience data (what their customers and employees are telling them about their company and brand), analyze it, and then take action.

The DesignXM platform has been developed to enable insights professionals, market and consumer researchers, and user experience designers to conduct research, access market and customer data on-demand, and make business decisions based on customer insights. Qualtrics' Experience Design studio includes sixteen new solutions that enable users to design new products, services, and campaigns based directly on customer feedback and input, and optimize every product, package, and pricing decision based on what customers are saying they want. Features enable users to conduct market landscape assessment, and gauge customers' needs and preferences, while idea screening helps streamline early-stage innovation by scientifically delivering a set of ideas and uncovering those that have the highest potential.

Brad Anderson (pictured), President of Products and Services, comments: 'At a time when it's easier than ever to change providers, every business leader is trying to understand what their customers want and need, and deliver those experiences better and faster than their competitors. The companies that thrive take an outside-in approach to designing new products and services - they're constantly in touch with how their customers think and feel, and they act on those insights to deliver what they want now and in the future.'

Web site: www.qualtrics.com .