Kantar Buys Numerator for '$1.5 Billion'
Kantar has reached a definitive agreement to acquire Chicago-based consumer and market intelligence company Numerator from investment firm Vista Equity Partners. Sources suggest the deal is worth about $1.5 billion.

<! pod><! pod>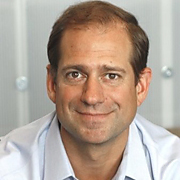 Numerator, which today has more than 2,400 employees worldwide, was formed in 2018 when Market Track combined its own brand and that of its subsidiary InfoScout under a single new name. Market Track has been a Vista company since 2017, also the year it acquired InfoScout. On Friday, Numerator announced a multi-year investment to expand its household measurement panel to more than a million members; and said it was doubling its household insights panel to more than 200,000 members, beginning in mid-summer.

Kantar says the deals reflects its commitment to remaining at the cutting edge of technology to deliver insights on fast-changing consumer behaviour and help brands with strategic decision-making. Specifically, the acquisition will boost its Worldpanel division which provides data in more than 45 countries outside North America: adding Numerator's 'world-class data breadth, depth, methodology and delivery platform' in the USA and Canada will provide insights into the shopping habits of 'almost five billion consumers globally', says the firm. Kantar also says the buy is complementary to its US Ad Intelligence business.

The transaction is expected to complete by Q3 2021, subject to legal and regulatory approvals. Numerator will continue to operate as a stand-alone business in the short-term, and its CEO Eric Belcher (pictured) comments: 'In Kantar we have found a natural home. This is a smart, strategic move by Kantar as they expand their global influence. This combination will create even more value for our customers and for the industry overall'.

Sources quoted on www.reuters.com suggested that WPP is likely to stump up the $125-150m needed to maintain its 40% holding in Kantar as the buy goes through.

Web sites: www.kantar.com and www.numerator.com .