CIMM Launches Passive TV Measurement Study
In New York, research-on-research body the Coalition for Innovative Media Measurement (CIMM) has partnered with media metrics technology company HyphaMetrics to launch the 'Passive TV Measurement Study', aiming to understand how time is spent across all TV platforms.

<! pod><! pod>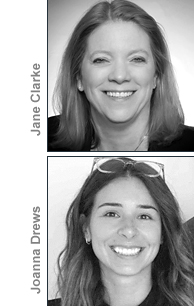 A subsidiary of the Advertising Research Foundation (ARF), the CIMM conducts research which explores two main areas: the current and future potential of TV measurement through the use of return-path data; and new methods for cross-platform media measurement. Its new study is designed to assess methods for assigning person-level demographics to machine-level TV exposure datasets - across linear TV, OTT devices, Smart TV apps, and video game consoles. CIMM will utilize HyphaMetrics' methodology, which includes both active and passive methods combined with machine learning, to better understand the behavior of households for 'persons in room' measurement.

Using HyphaMetrics' in-home panel, which captures individual viewing behavior for an entire household across all media viewing environments, the study will assess the incremental value of person-level viewing detected, using an approach that includes Wifi, Bluetooth, Infrared and machine learning. HyphaMetrics will compare its approach to persons-viewing data gathered in a simultaneous phone survey by a third-party call center, and the pilot test will run over the next few months in 100 homes.

Joanna Drews, CEO and co-founder of HyphaMetrics, says her firm's method measures the 'exact moment' of individual exposure to media across platforms and devices, while identifying secondary viewers, such as someone entering the room after the primary viewer has logged in. CIMM CEO Jane Clarke (pictured) adds 'The industry has long sought to know, in real time, who is watching what and in what format are they watching. With HyphaMetrics, we hope to establish the validity between the meter-detected person presence and the 'in-the-moment' source of truth from the phone survey to identify what TVs were on, what was being watched and which household members were in the room with TVs on'.

Web sites: www.cimm-us.org and www.hyphametrics.com .