Phoenix MI Buys Research-based Ad Agency Communicus
In the US, advertising and brand specialist Phoenix Marketing International (Phoenix MI) has acquired research-based consultancy Communicus, which provides insights into how ad campaigns build brands and motivate purchasing. Terms of the deal were not disclosed.

<! pod><! pod>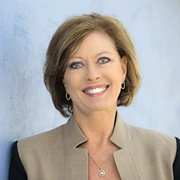 Specializing in the evaluation of cross-platform campaign effectiveness, Communicus offers System 1-based diagnostic approaches to advertising research, giving clients an understanding of how all campaign elements are working together to drive in-market results for a brand. The firm's focus on longitudinal design allows researchers to study a targeted population and examine the changes that advertising produces among those with an awareness of an ad compared with those not aware.

Allen DeCotiis, Chairman of Phoenix MI, believes the acquisition will enable his firm to integrate this longitudinal ad research system into its own ad solutions, while company President Martha Rea says Communicus' implicit approach to ad research will dovetail Phoenix MI's existing System-1 framework, Dimensions. Jeri Smith (pictured), CEO of Communicus, adds: 'We are thrilled to be bringing the Communicus capabilities into the Phoenix Marketing organization. Our in-market 360-degree campaign evaluation system is a perfect complement to the Phoenix suite of products'.

Web sites: www.phoenixmi.com and www.communicus.com .