Fanplayr Launches Anonymized User Solution PrivacyID
In the US, real-time targeting specialist Fanplayr has launched an anonymised user identification solution called PrivacyID, to address both new privacy laws and the impending ban on third-party cookies.

<! pod><! pod>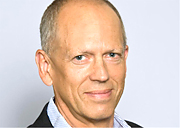 With headquarters in Palo Alto, California, Fanplayr has developed a platform using behavioral data, machine learning and AI to help eCommerce sites understand visitors' intent, and then deliver real-time, targeted messages and offers to specific segments. Earlier this year, the firm added Personalized SMS to its suite of products, for targeting lead generation and online shoppers.

The new PrivacyID solution aims to protect user data by assigning user identifiers and anonymising the information collected, which the firm says enables customers to access the information without breaking privacy regulations or compromising user security. Data is collected continuously any time a user interacts with a customer's web site or any of their third-party services such as SMS and e-mail providers.

Simon Yencken (pictured), CEO and co-founder, comments: 'After more than a decade of providing personalisation and artificial intelligence solutions to our customers, we're confident PrivacyID will solve some of the pain points that have evolved with recent changes in regulations. Our primary objective is to allow our customers to move forward with the advancements we've made in user experience and sales conversion, while maintaining the utmost integrity of their user data'.

Web site: www.fanplayr.com .