Prosper's Consumer Data Added to Bloomberg Feed
Reflecting the ever-increasing value placed on 'alternative data' by financial advisors and investors, Bloomberg is to make rich consumer purchase intent data for the US and China from Prosper Insights & Analytics available through its data marketplace.

<! pod><! pod>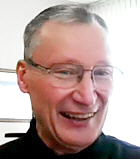 Prosper has been surveying a representative sample of US consumers monthly for twenty years, collecting and analyzing data on their behavior, motivations and intentions: and for the last eighteen of them has partnered with the National Retail Federation. Its data is available on Amazon's AWS in a master aggregated dataset and can be used to mine, train and create targeting & predictive models. Data collection for China began in 2007.

In an interview with DRNO's Nick Thomas earlier this year CEO Gary Drenik (pictured) flagged up the ever-increasing interest of the financial sector in incorporating non-traditional data for its forecasts and investment strategy - this includes consumer spend intelligence and other forms of data both from surveys and other sources such as receipts and big data analysis. The decision by financial data giant Bloomberg to make Prosper's US and China data sets available to Data License clients via its Enterprise Access Point follows seven months of vetting, and should be a landmark moment in the growth and acceptance of 'alternative data'.

Enterprise Access Point is a web-based data marketplace allowing Bloomberg clients easy access to Bloomberg data products - it can be used to browse datasets, examine metadata, download and test sample datasets prior to acquisition, and immediately put them to use within an organization.

Drenik told DRNO this evening: 'We are excited to be a part of the Bloomberg Enterprise Access Point. Prosper has evaluated numerous data platforms and we believe Bloomberg offers their users access to a select and vetted group of data sets for investors to access to generate alpha'.

Web site: www.prosperinsights.com .