Similarweb Acquires Mobile Insights Provider Embee
Digital market intelligence company Similarweb, headquartered in Israel, has acquired San Francisco-based mobile measurement specialist Embee Mobile for an undisclosed sum.

<! pod><! pod>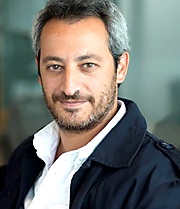 Embee builds and manages mobile-first insight communities, to uncover the behavior and experiences of device users worldwide. The firm's behavioral data and digital measurement approach - backed by a large-scale metered panel of highly engaged, opt-in users - will enable Similarweb to bolster its digital measurement services and improve its mobile app intelligence offering.

Similarweb clients will have access to Embee's metered panel technology and direct relationship with panelists, allowing mobile app behavioral and performance data to be integrated into Similarweb's insights. This will provide metrics beyond in-app searches and clicks, combining quant behavioral analytics with qual survey data.

Benjamin Seror (pictured), Similarweb Chief Product Officer, comments: 'We believe Embee's metered panel is one of the largest in the world, and it adds a new dimension to our approach to digital measurement. With consumers spending increasingly more time on their mobile devices, the granular insight into mobile app usage that Embee enables is more valuable than ever, across a wide variety of industries and use cases. Beyond this, Embee positions us to introduce additional exciting new market research capabilities in the future'.

Web sites: www.similarweb.com and www.embeemobile.com .