Kantar Hires ROI Analytics Leader
Kantar has appointed Duncan Houldsworth to lead its Brand & Marketing ROI Analytics practice in North America.

<! pod><! pod>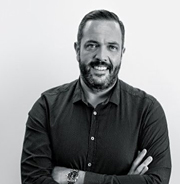 The group's Brand & Marketing ROI analytics solutions are used to quantify the contribution of brand equity to sales, determine the impact of creative quality on marketing ROI, and optimize the marketing mix.

Houldsworth (pictured) joins from analytics consulting firm Purseia, where he served as Managing Partner. His career spans more than twenty years in marketing insights in roles at companies including Deutsch, as EVP, Executive Director of Data Strategy; Time Warner Cable as VP Marketing Insights; Hall and Partners as Global Head of Marketing Analytics; and IRI as Leader of the Automated Analytics practice. He also worked at Simmons Market Research Bureau as VP, Integrated Marketing Solutions.

In his new position, Houldsworth will be responsible for developing and guiding commercial strategy and working with the Kantar insights division to address emerging client needs. Vinay Ramesh, SVP Analytics, North America, comments: 'Duncan brings a vast knowledge and understanding of marketing analytics and data insights to help our clients optimize and measure ROI marketing. His experience and leadership from both agencies and brands will deepen Kantar's relationships and help clients with strategic planning and operational optimization, so they can both achieve results in the short-term and build their brands over the longer term'.

Web site: www.kantar.com .