CIMM to Launch Converged TV Measurement Provider Guide
In New York, research-on-research body the Coalition for Innovative Media Measurement (CIMM) has announced that it is developing a guide to Converged TV Measurement Providers across the US.

<! pod><! pod>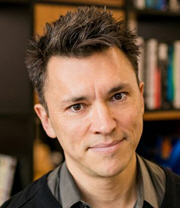 A subsidiary of the Advertising Research Foundation (ARF), CIMM conducts research exploring two main areas: the current and future potential of TV measurement through the use of return path data; and new methods for cross-platform media measurement. Once complete, the new guide promises a list and a comparative analysis of companies now conducting converged TV audience measurement, with the stated aim of helping all industry participants understand the various players and their capabilities.

Created in partnership with The Project X Institute and TVREV, the guide will offer an overview of the current landscape and wider TV data ecosystem, while providing in-depth profiles of the major providers of cross-platform TV and video audience measurement services, including all forms of linear and streaming across all devices.

Jon Watts (pictured), of the Project X Institute and incoming MD of CIMM, comments: 'Given the high levels of interest in converged TV measurement, and the subsequent high probability that this measurement will be the norm for many years to come, the time is now for us to take stock of the major measurement providers. Our plan is to create comparative profiles and key takeaways about the current state of the industry'.

Web site: www.cimm-us.org .