Further Funds for Fonto
Fonto, the recently launched Australia-based consumer data business headed up by former Kantar and Nielsen leader Ben Dixon, has raised $6m in capital with which to accelerate its growth and expand its suite of services.

<! pod><! pod>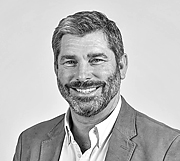 Fonto, which owns consumer app businesses Humaniti and Surveyz, integrates daily transactional information with survey responses in a single-source data ecosystem, to offer businesses access to rapid insight into the changing dynamics within their markets and the broader consumer landscape.

New investors include Jack Cowin, founder and Executive Chairman of Hungry Jack's and the major shareholder and Chairman of Domino's Pizza Enterprises, who comments: 'Understanding the customer is the basis for all good business decisions. We compared a number of services in the market and the customer insight which Fonto offers is unique. It is more comprehensive than anything else currently available and the benefits will only increase as the business scales. We believe they have an exciting future and wanted to be part of that journey'. Also with a significant stake in the new round of investment are David Paradice, Robert Whyte, Colinton Capital, Aitken Murray Capital Partners and Regal Funds Management.

CEO Dixon says, 'We are very pleased to have these strategic partners on board. Not only will we help power the companies they own and run, but their local and international networks will drive enormous growth for our business. There is no doubt that the combination of validated respondents with transactional level data is the way the consumer insights industry is heading. Clients and partners are thrilled with what we can deliver'.

Web site: www.fonto.com.au .