Olinger Group to Focus on Health, Wellness and Luxury
In the US, the Olinger Group has announced it is now focusing on three markets - health and wellness, luxury brands, and luxury travel.

<! pod><! pod>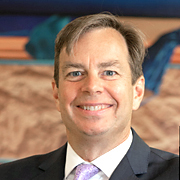 Founded in 1994, the group, whose New Orleans headquarters were destroyed by Hurricane Katrina in 2005, offers qual and quant customer and employee satisfaction studies, as well as other consumer projects. Having previously been a generalist firm, Olinger Group has now chosen its specialties based on its team's expertise and interests.

Founder and CEO Jude Olinger (pictured) explains: 'Insights firms today are expected to be highly specialized, comprised of teams with deep knowledge and shorter learning curves. I'm thrilled that we've made the change and are following our passions.'

Web site: www.olingergroup.com .