Upwave Debuts 'Micro Cohort' Social Media Ad Measure
Advertising analytics platform Upwave has added new features allowing brands to measure the impact of their campaigns on Facebook and YouTube without using their person-level ad exposure data.

<! pod><! pod>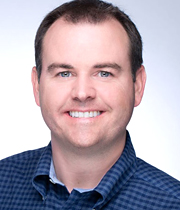 The firm, based in San Francisco and New York and known until eighteen months ago as Survata, already offers measurement of web, mobile, CTV and linear TV. Earlier this year it launched a feature called Customer Forecast, to understand which paid brand media tactics are likely to drive future customer growth and identify long-term media efficiencies.

Upwave says its new offering taps its expertise in measuring at the 'micro cohort' level, determining the exposure probability of each such cohort alongside demographic and behavioral data, and without requiring identification at the individual user level - thus meeting privacy requirements. Users can view top of funnel KPIs and look at brand outcomes data from the Internet's 'walled gardens' in the same platform as other channels. Furthermore, the company says its social media measurement is not based on problematic 'Opportunity To See' data (OTS) but offers deterministic control.

CEO Chris Kelly (pictured) comments: 'As we approach the final days of user-level tracking, brands need a way to implement accurate and privacy-compliant measurement into their advertising strategy. At Upwave, we're betting on cohort-level measurement and clean rooms as the future-proof alternative'. EVP of Product Ken Archer adds: 'We built this product capability because advertisers have complained to us about the massive assumptions behind OTS for years, that heavy social users saw their ad, that light social users are a valid control for those exposed to their ad. They've also pointed out that in no other bottoms-up measurement (MTA, sales lift, incrementality) would they consider tracking exposure this way'.

Web site: www.upwave.com .